STEM Sales Travel Expense Monitoring

STEM is an integrated field staff productivity solution that lets management monitor and track their field staff on the field.

Track and monitor field staff in real time on the field
Process TA/DA based on distance travelled
Monitor time spent with customers
See overview of all employees on the map
And more…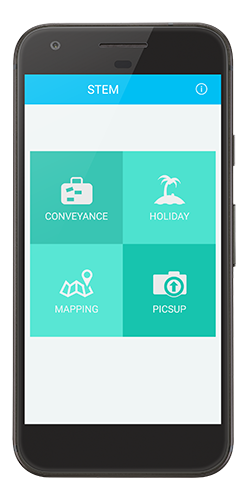 Our Products

Features

Advantages


Monitoring
Get the up to date information about the location of your employees even when no network is available.*

No upgrade cost
All upgrades are free with no additional costs

Support
Quick support for any issues encountered

Dashboard
All important data is displayed on the dashboard for easy viewing

Simple and clean UI
The User Interface has be deigned to be simple and easy to use

Cost/time saving
All data is automatically and immediately submitted saving time and cost on phone calls/mail between company and field staff. This time/cost saving can be used to better optimise the field staff schedule.
Advantages for Employees


No need to constantly update office with regards to location, customers, sales, etc

All data submitted is immediately viewable by managers

All requests such as leave and conveyance with proof can be submitted from the field. No more cumbersome process sending claims by mail or post.

Status for leave request is notified on the phone, not requiring to check for status change.

Get dispatch status of orders placed
Advantages for Organisation


Employee status is constantly updated. No need for follow-ups

Know when and how much time has been spent with customers

Know and view the location of all customers

Process conveyance and leave requests online

Get live sales and collection data without need to follow-up

Reduction of time and money spent in following up with employees

Return on investment in a short time

Know employees location in case of any issue

Improve employee performance and accountability

View all data on mobile#

Approve/reject leave and sales through mobile#